Today we have an interview with author Vincent Czyz. It is our pleasure to welcome Vincent Czyz, author of The Christos Mosaic and Adrift in a Vanishing City.
The Christos Mosaic is on our Suggested Monthly Book Club Reading and we will be doing a review of this novel.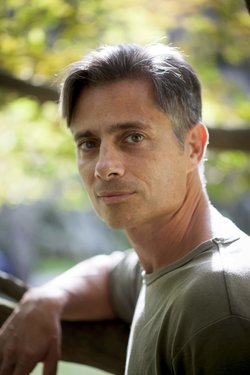 Dinh: So I would like to talk a bit about your history, have you always wanted to be a writer?
Vincent:  To steal a line from a better writer (Gore Vidal), I always *was* a writer although it took a couple of decades before I was any good at it. As he and many other authors have pointed out, you don't really choose writing; it chooses you.
I was 12 when I first attempted to write a book. I was fascinated by astronomy and wanted to write a book about Jupiter (cleverly enough titled All About Jupiter).
My next attempt at writing a book—a novel—filled several wire-bound notebooks of 300 or so pages each. It was a sword-and-sorcery fantasy that leaned heavily on The Lord of the Rings. I started it my freshman year and gave up on it by about the end of high school, but as a teenager I was already staying home and writing while my friends were out doing what teens normally do.
Continue reading "Interview with Author Vincent Czyz" →