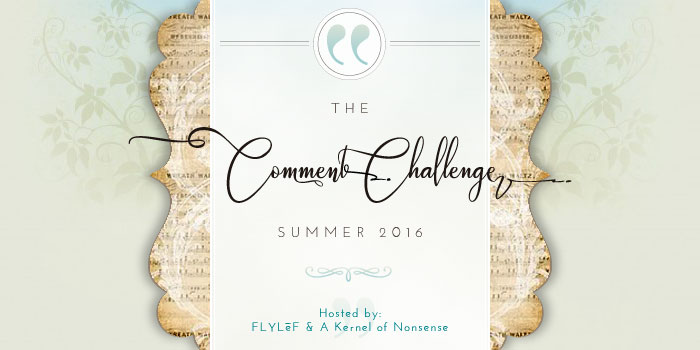 I am super excited to participate in the Summer Comment Challenge hosted by Lonna @ FLYLēF  and Alicia @ A Kernel of Nonsense.
The Comment Challenge is a way to get other bloggers to connect with you through comments and I am just so excited to meet some new bloggers!
If you are interested in signing up or want more details, please head over to Comment Challenge: August sign up. The closing for the sign up is July 21st, 2016 so hurry on over!
Please note we love comments whether you are a blogger or not. We love to hear from our readers 🙂
What do you think about commenting? Do you like to comment? If yes, why? If no, why not?