Please join us in reading Brooklyn by Colm Tóibín for our suggested monthly read!

We will be reviewing Brooklyn along with our monthly book club discussion questions for January 31, 2018.

Goodreads Summary:
Eilis Lacey has come of age in small-town Ireland in the years following World War Two. Though skilled at bookkeeping, she cannot find a job in the miserable Irish economy. When an Irish priest from Brooklyn offers to sponsor Eilis in America–to live and work in a Brooklyn neighborhood "just like Ireland"–she decides she must go, leaving her fragile mother and her charismatic sister behind.

Eilis finds work in a department store on Fulton Street, and when she least expects it, finds love. Tony, a blond Italian from a big family, slowly wins her over with patient charm. He takes Eilis to Coney Island and Ebbets Field, and home to dinner in the two-room apartment he shares with his brothers and parents. He talks of having children who are Dodgers fans. But just as Eilis begins to fall in love with Tony, devastating news from Ireland threatens the promise of her future.
–BUY NOW–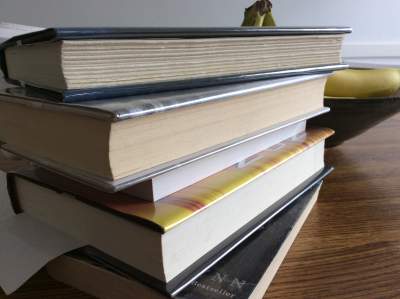 Praises for Brooklyn:
Oprah Magazine says: "A classical coming-of-age story, pure, unsensationalized, quietly profound… There are no antagonists in this novel, no psychodramas, no angst. There is only the sound of a young woman slowly and deliberately stepping into herself, learning to make and stand behind her choices, finding herself."
UK's The Times Literary Supplement says: "Reading Tóibín is like watching an artist paint one small stroke after another until suddenly the finished picture emerges to shattering effect…. Brooklyn stands comparison with Henry James's The Portrait of a Lady."
I am looking forward to reading Brooklyn! Colm Tóibín who has written 7 novels and is winner of many awards and shortlisted for the Man Booker Prize three times. Brooklyn is winner of The Costa Book Award.
Brooklyn is now a major motion movie. Check out this trailer to see the adaptation. It looks smashing!