Please put your comments for The Art Forger book club questions in the comments area below.
1.  B. A. Shapiro entwines 3 plots in the story line, moving back and forth, each revealing the theme of secrets and deceit. How do you find this helps to deepen the theme of the story?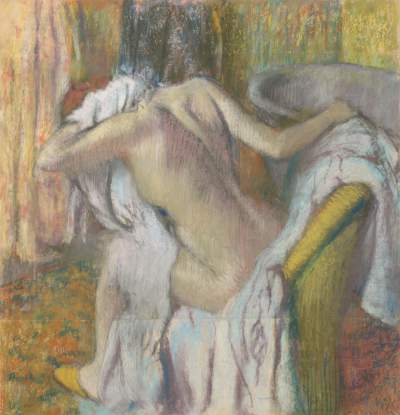 2.  The Art Forger was inspired by the real art heist that happened at the Isabella Stewart Gardner Museum in Boston. Works that were stolen included masterpieces such as Rembrandt's "Storm on the Sea of Galilee," Vermeer's "The Concert"  and Degas' "After the Bath."
What if Rembrandt did not paint "Storm on the Sea of Galilee" but an unknown artist painted it? Would it be less beautiful? Has it lost any value? How do you determine its worth?
3. The Art Forger explores the deviant side of people through the characters in the novel. All the main characters involved have a price and a line that they are willing to cross in order to further their ambitions. Where do you think Claire stands? Is her behavior indicative of her morals?
Go to The Art Forger Book Club Questions, Part 2.
See our review of The Art Forger!