Please join us in reading True Colors by Kristin Hannah for our suggested monthly read!

We will be reviewing True Colors along with our book club discussion questions for November 30, 2017.


Goodreads Summary:
True Colors is New York Times bestselling author Kristin Hannah's most provocative, compelling, and heart-wrenching story yet. With the luminous writing and unforgettable characters that are her trademarks, she tells the story of three sisters whose once-solid world is broken apart by jealousy, betrayal, and the kind of passion that rarely comes along.

The Grey sisters have always been close. After their mother's death, the girls banded together, becoming best friends. Their stern, disapproving father cares less about his children than about his reputation. To Henry Grey, appearances are everything, and years later, he still demands that his daughters reflect his standing in the community.

Winona, the oldest, needs her father's approval most of all. An overweight bookworm who never felt at home on the sprawling horse ranch that has been in her family for three generations, she knows that she doesn't have the qualities her father values. But as the best lawyer in town, she's determined to someday find a way to prove her worth to him.

Aurora, the middle sister, is the family peacemaker. She brokers every dispute and tries to keep them all happy, even as she hides her own secret pain.

Vivi Ann is the undisputed star of the family. A stunningly beautiful dreamer with a heart as big as the ocean in front of her house, she is adored by all who know her. Everything comes easily for Vivi Ann, until a stranger comes to town. . . .

In a matter of moments, everything will change. The Grey sisters will be pitted against one another in ways that none could have imagined. Loyalties will be tested and secrets revealed, and a terrible, shocking crime will shatter both their family and their beloved town.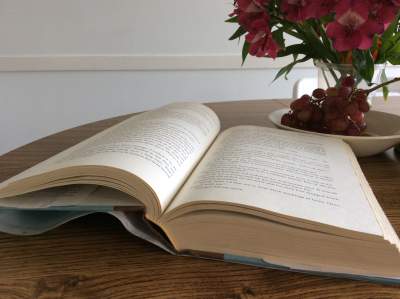 Praises for True Colors:
Kirkus Reviews says, "…full display of the author's strong suits: sense of place, compassion for characters and understanding of family dynamics."
Publishers Weekly says, "Though Hannah boldly embraces over-the-top drama, she really knows what women—her characters and her audience—want."
USA Today says, "Clever plot twists and complex, engaging characters make True Colors a very satisfying read."
I am looking forward to reading this compelling novel about the emotional insights of the sisters and what it means to be a family.
True Colors is available here.