My thoughts….
So here's my thought: Digital Books Vs. Paper Books
I was recently on the treadmill trying to exercise and read (Gathering Prey by John Sandford) at the same time.
It was a pain in my backside having to hold the hardcover book and exercise simultaneously.
It got me thinking that it would be so much easier if I had the ebook on Kindle. I wouldn't have to hold the book to stop the page from turning and I could exercise easier.
I have only ever read paper books and I know quite a few people who like to read the digital versions. I can see the benefits of having a kindle vs. real books. It will benefit me greatly on the treadmill!
Digital books are a solution to my problem.
Your thoughts….
I would like to know from you, who will win in the battle: Digital Books Vs. Paper Books.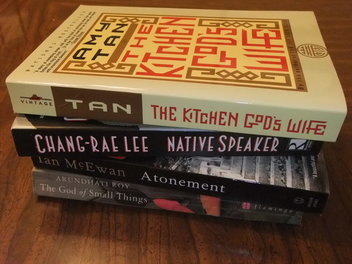 In this digital age, which do you prefer to read from?
Please drop a comment  on ebooks vs. paper books in the comments area below.
Swing on by and say hello to me!
Thanks,
Dinh
See our Coffee Shop topics.